Celebrating Manufacturing Month in the Heart of Texas this October
The team at HOTCOG is thrilled to be celebrating manufacturers in the Heart of Texas soon. October 7 of 2022 is Manufacturing Day—already quickly approaching—and Manufacturing Month is the whole of October. Celebrate with us by showing your appreciation for the many small and large manufacturers providing jobs and improving local economies throughout the Heart of Texas!
Manufacturing Month 2022
The annual Manufacturing Month is October, while Manufacturing Day is the first Friday in October. MFG Day is the perfect time for U.S. manufacturers to present and explain the inner workings of their facilities and/or job duties to community members, students, and more.
At HOTCOG, one of our primary goals is to enhance the future workforce of the Heart of Texas by promoting job opportunities at manufacturing companies, which is why we enjoy the meaning behind Manufacturing Day. We are ever-grateful that so many Heart of Texas manufacturers not only create careers for job seekers in the area, but also contribute to continuous economic growth locally.
We Appreciate Heart of Texas Manufacturers!
The HOTCOG team wants to say "thank you" to manufacturers in the Heart of Texas this October for Manufacturing Day and Month. We would like to recognize manufacturers in the area for their ongoing efforts. We value the work that they do and the exceptional output that they produce.
The Heart of Texas is home to a large number of respectable manufacturers including Hello Bello, Envases Commerce, LLC: Aluminum Can Manufacturing Division, and now Uzin Utz's new facility. This list captures only a small portion of those brands. You can always discover more by researching manufacturers in the Heart of Texas!
Texas Manufacturing Industry Betters Economy
Manufacturing is of high importance in the Heart of Texas and in the state of Texas. Texas highly values its manufacturing sector as manufacturers play a huge role in driving the state's economy.
According to the National Association of Manufacturers, Texas manufactured goods exports totaled $203.49 billion in 2020 alone. That same year, an average of 881,000 employees worked for manufacturing companies in Texas. Employees of Texas manufacturers had an average annual compensation of $90,098.75 in 2019.
Manufacturers Call the Heart of Texas "Home"
Manufacturers in the U.S. and even international names can experience the many benefits of a production site in the Heart of Texas. Hill County alone is known for its successful industrial manufacturing sector. Its central location near Dallas, Fort Worth, Waco, and Interstate-35 makes for easy transportation of goods throughout the United States, Canada, and Mexico. Even more specifically, its county seat —Hillsboro—has many benefits including fertile soils, an abundant water supply, a hardworking workforce, and available buildings in the Hillsboro Industrial Park where manufacturers can consider locating.
Also, Texas generates the most electricity out of all the U.S. states, using energy from resources found in the Heart of Texas and other areas. Because of this, electricity prices in the region are well below that of other parts of the U.S.
Buildings may be available for manufacturers searching for the right place to locate or expand their business. Call us at (254) 292-1800 or email us at info@hot.cog.tx.us for information about open manufacturing positions or sites in the Heart of Texas.
More Topics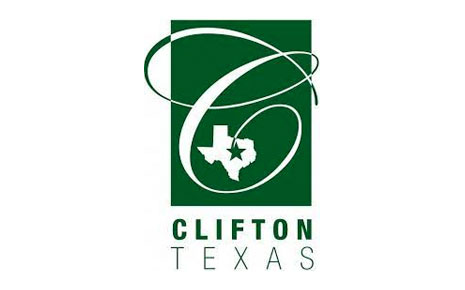 Autumn's return is greeted with a deep sigh of relief and the 21st annual FallFest on October 15th.  Set along Downtown Clifton's historic avenues, performers, artisans and crafters from around the state, and activities offer fall fun for the entire family. Unique shops, galleries, boutiques, and eateries welcome guests in...
As an economic developer, HOTCOG places value on assisting the Heart of Texas in any way possible. This includes maintaining a clean and healthy surrounding environment in all communities throughout the Heart of Texas. The environment of a particular region can impact the physical and mental health, work habits,...
Download Details for Clifton Download Details for Fairfield Download Details for Hillsboro Download Details for Marlin Download Details for Mexia